When:
March 25, 2019 @ 00:00 – April 1, 2019 @ 23:59
2019-03-25T00:00:00-04:00
2019-04-01T23:59:00-04:00
Contact:
Aux Petits Soins
(517) 999-7277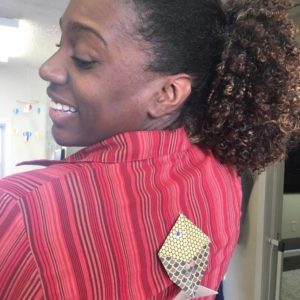 In France, we celebrate April Fools' day on April 1 by playing practical jokes. Once discovered, the person making the joke will shoot out "Poisson d'Avril! (April Fish!)" The most common joke is to put a paper fish on the back of someone and wait for the person to discover the joke.
We introduced this French twist on the April Fools' Day tradition to Lansing with much success in 2017. Dozens of people around mid-Michigan participated (photo gallery of the best ones here), and now we're turning it into a week-long contest. So play a joke and win a prize!
Any fish will do: paper, plastic, woven, Swedish – as long as it's not a live one. If you need some inspiration, here is downloadable origami fish that you can print, fold and discreetly attach to the back of your friends and family. Then take a picture and share on social media with the hashtag #APSAprilFool, making sure to make your post public.
Then on April 1, the photo with the most likes will receive a gift certificate from a Lansing-area French-themed business. It's as simple as that!
SAVE THE DATES
---
May 1, 2022: 3rd Annual APS May Day
June 19, 2022: 4th Annual APS Music Day
July 17, 2022: Inaugural APS Bastille Day Celebration
Subscribe to our cultural events calendar here.