When:
June 19, 2022 @ 15:00 – 19:00
2022-06-19T15:00:00-04:00
2022-06-19T19:00:00-04:00
Contact:
Aux Petits Soins
(517) 999-7277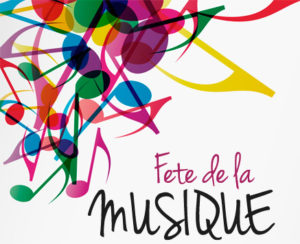 On the first day of summer, French celebrate Fête de la Musique or World Music Day. All over France, there will be free concerts performed by professional and amateur musicians alike who will take advantage of today being the longest day of the year to fill the air with music covering all genres. These planned and impromptu concerts are held in theaters, bars, parks and street corners.
In the past, we celebrated Music Day with success. This year won't be different!
More details to follow soon.
SAVE THE DATES
---
July 17, 2022: Inaugural APS Bastille Day Celebration
Subscribe to our cultural events calendar here.