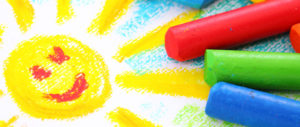 Enrollment is now open for our three Explorers programs this summer, aimed at kids between the ages of 6 months and 5 years old. The program starts on July 9 and will last six weeks. Summer can get busy, so we mix up our syllabus a little bit more to be more flexible to everyone's schedules. You can choose to enroll for the full session or purchase individual classes. To enroll, please fill out an enrollment form then pay online.
SUMMER SCHEDULE:
• Explorers I : 5:15 p.m. on Tuesdays and 10:30 a.m. on Fridays
• Explorers II: 5:15 p.m. on Wednesdays and 9:30 a.m. on Fridays
• Explorers III: 5:15 p.m on Mondays and Thursdays
New this summer!!! Kids 5-12 can join our first Summer Camp. To register, please fill out the registration form, then pay online.